INCREDIBLE RESULTS FOR PEOPLE WITH INSOMNIA, PTSD, DEPRESSION, ANXIETY AND MUCH MORE!
Our ThetaPod is a virtual flotation tank called Theta Chamber which work on creating new neural pathways in your brain to address and alleviate a variety of things. Most of our clients come to us for everyday issues such as Stress, Depression, Anxiety, and PTSD; however, the ThetaPod has a variety of other modes such as relief for migraines, ADHD, OCD, Bipolar, Chronic pain, Hormone Balance, Autism, Parkingson's Disease, Fibromyalgia, Chronic Fatigue, and MORE!
One of our most popular protocols is Insomnia. Lack of adequate deep sleep may cause a myriad of other problems in your body. Since your brain and body reset while you sleep, getting into a good sleeping pattern (holistically and drug-free) in itself may help you deal with your other symptoms. Most of our insomnia clients are sleeping again in just a few days.
Learn What the Thetapod Does
The ThetaPod combines 4 treatment modalities into one 30 minute session. It induces the Theta state in the brain, which is a state of deep relaxation.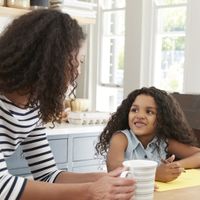 Binaural Audio Beats
This sound wave therapy makes use of the fact that your right and left ears receive slightly different frequency tones from each other, but your brain perceives just one tone. Binaural beats have been recommended in the treatment of anxiety, stress, and other related disorders.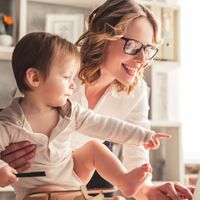 Light Therapy
Computer generated and calibrated to synchronize with the binaural beats. To induce the Theta state and open the brain to suggestion.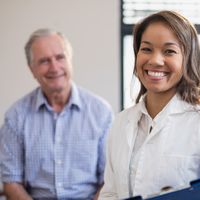 Vestibular Motion
The vestibular system provides your brain with information about motion, head position, and spatial orientation. The Thetapod uses vestibular motion to address feelings of fatigue and emotional problems such as anxiety and depression that can result from a vestibular disorder.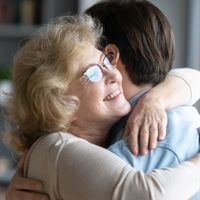 CES
Cranial electrotherapy stimulation is a form of neurostimulation that is used to help treat a number of different conditions, including anxiety, depression, and insomnia.

Client Testimonials
Client testimonials on the Theta Pod
ALIGN THETA CENTER - THETAPOD
Experience Deep Levels of Relaxation inducing your Theta Brainwaves. It's proven to Reduce Stress & Anxiety Levels with Incredible Results for people with PTSD, Depression, ADHD, Insomnia, Substance Abuse Issues & Much More! Servicing The Woodlands, Magnolia, Spring and The Greater Houston Area.
Align's Innovative ThetaPod Technology
Download Free Ebook "Introducing You To Theta"
Free PDF download to get ALL of the extensive details about the Thetapod and its technology.